Social Media Management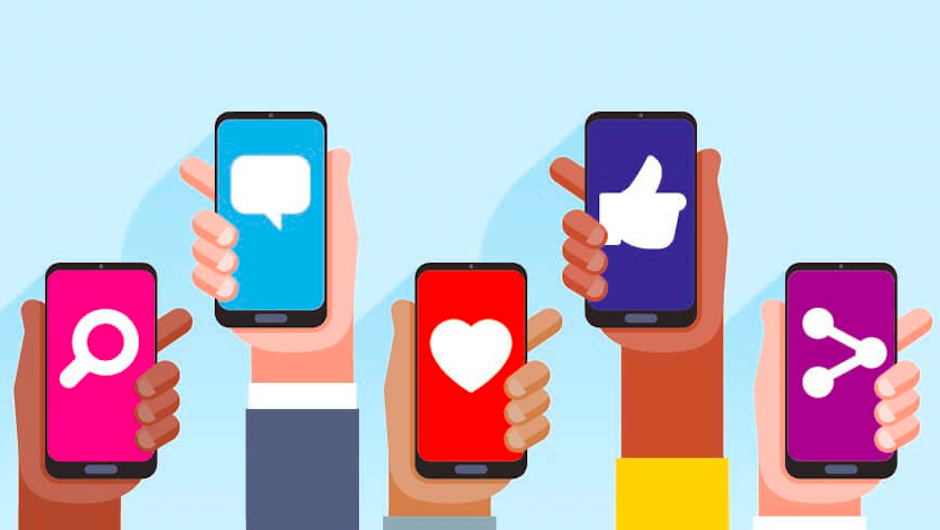 We provide standard social media management for people and businesses. A lot of your potential fans and customers are on social media, and not only do you need to connect with them, you need to interact with them properly.
We offer packages as low as N5,000 per month for small businesses, and custom package for any specific need of an individual or a big business.
Please take a look at our packages and contact us immediately for the package you wish to purchase. Also take a look at the notes below the table. If this table is too tiny, just click on it to open fully.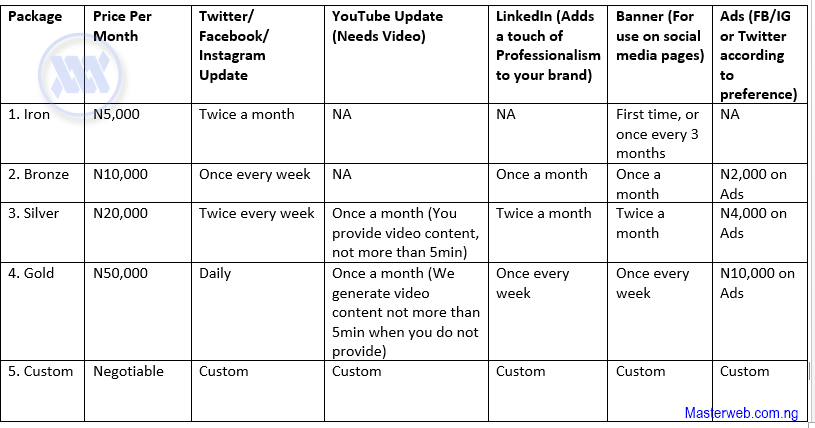 Download Table
NOTES
In the case of banner, every subscribed client gets a free banner during festivals and National Holidays. Valentine Day is also included, and an optional Black Friday sales.
When there is no photo accompanying a post on social media, we may use part of text or find a related picture online for use on Instagram.
YouTube video content generated by us shall be from photos or clips and interviews that we can gather from you, or for free online, without incurring any extra expenses.
We dedicate certain amount to increase reach and create brand awareness and exposure on social media for your brand, in the form of Ads (Social Media Advertisement), except in the first package.
Package 5 is a custom made package meant to fit your exact need, and would usually be more expensive. Feel free to talk to us about it, however.
Any social media account included in your package shall be setup for you, if it does not exist already.
IMPORTANT: We send an estimated schedule as soon as a client places an order or renews a subscription. We require content to be made available 24 hours or more before the time we require the content for uploading, except in custom packages.
We are a social media management company in Lagos, Nigeria
Checkout Websites we have done in the past
SHARE THIS PAGE
SERVICES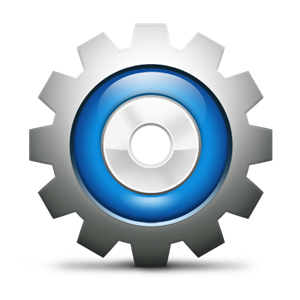 Automation Tools for Businesses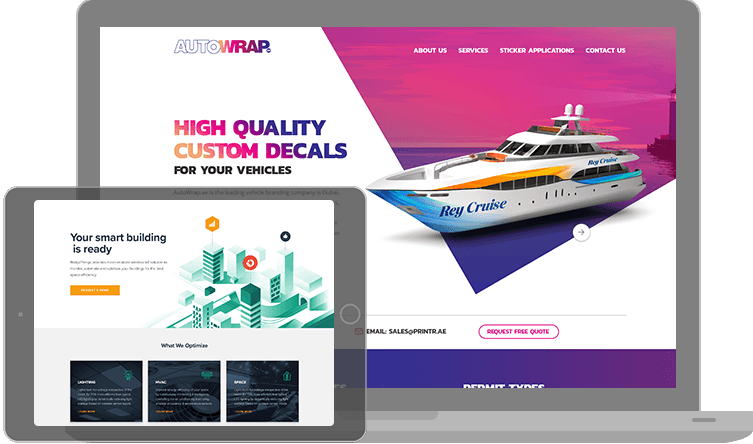 Website Design and Development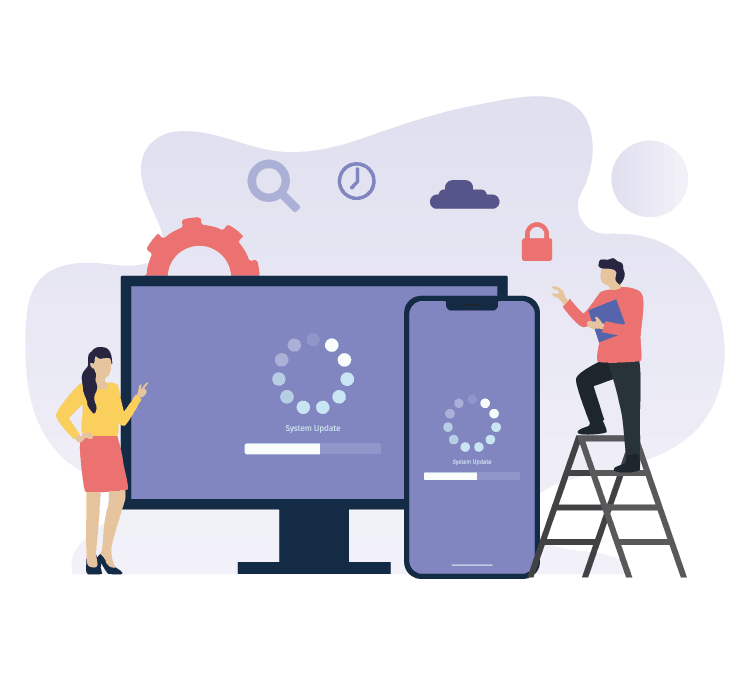 Website Management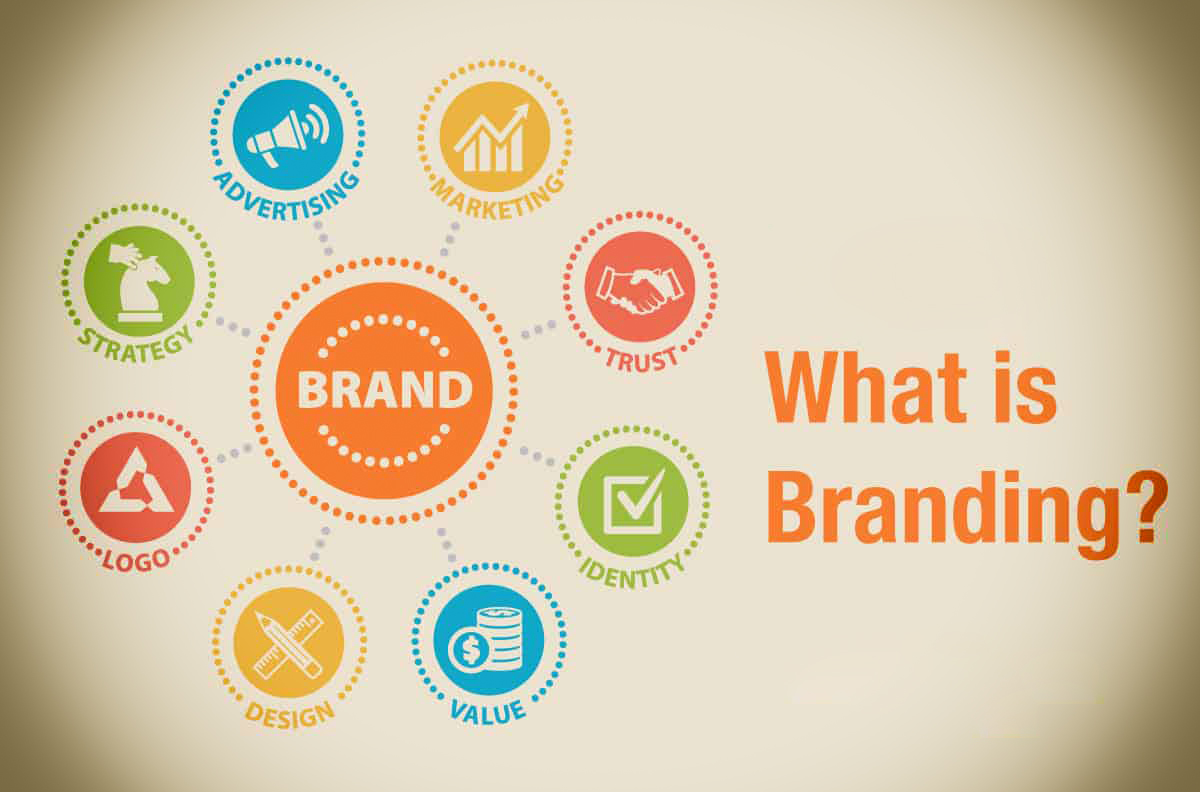 Business Branding and Personal Branding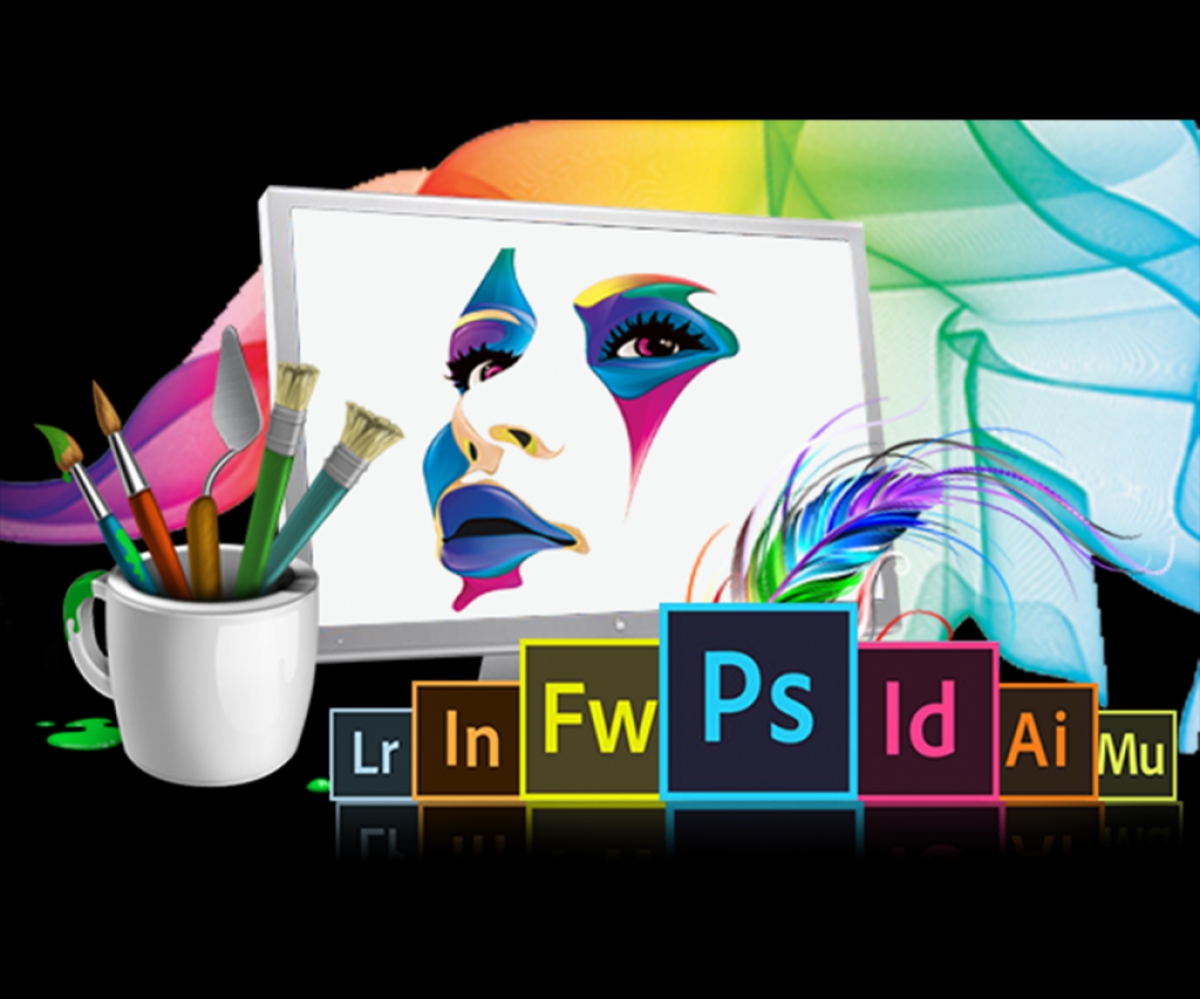 Graphics Design - Logo, Banners, Business Cards, Calendars, Brochures, Magazines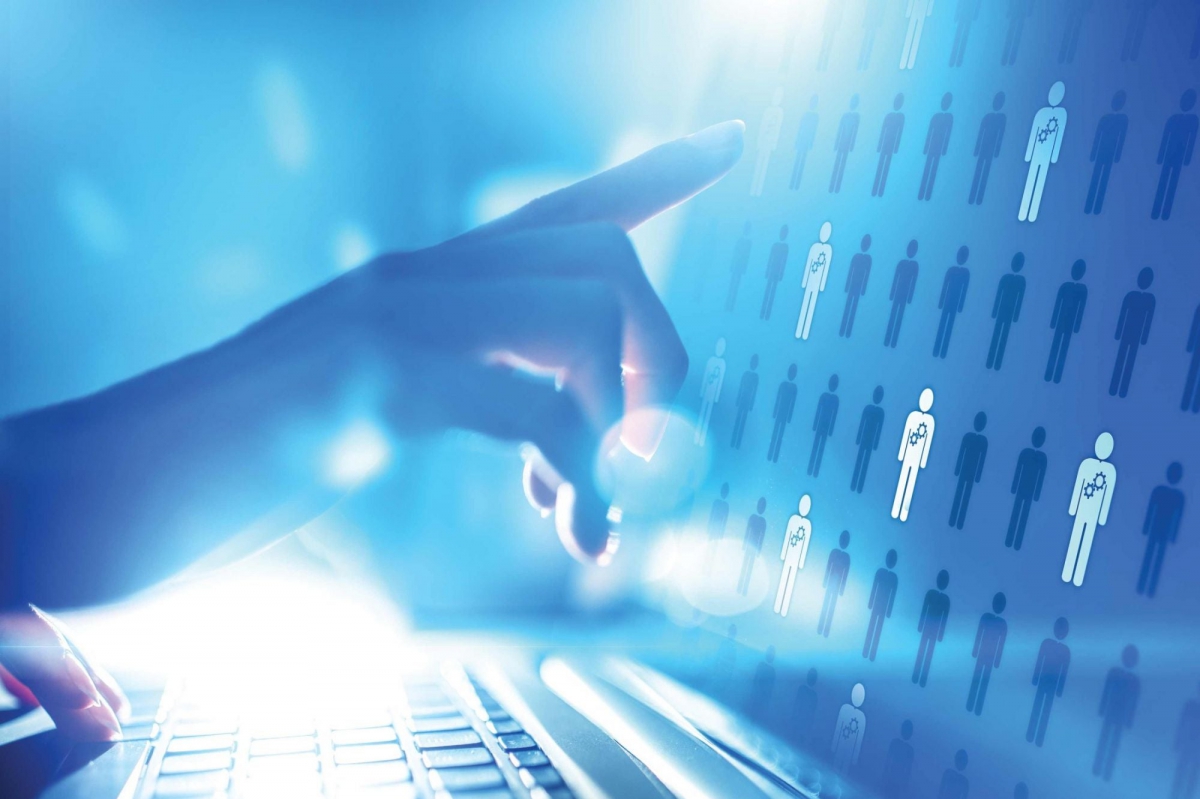 ICT Consultation Services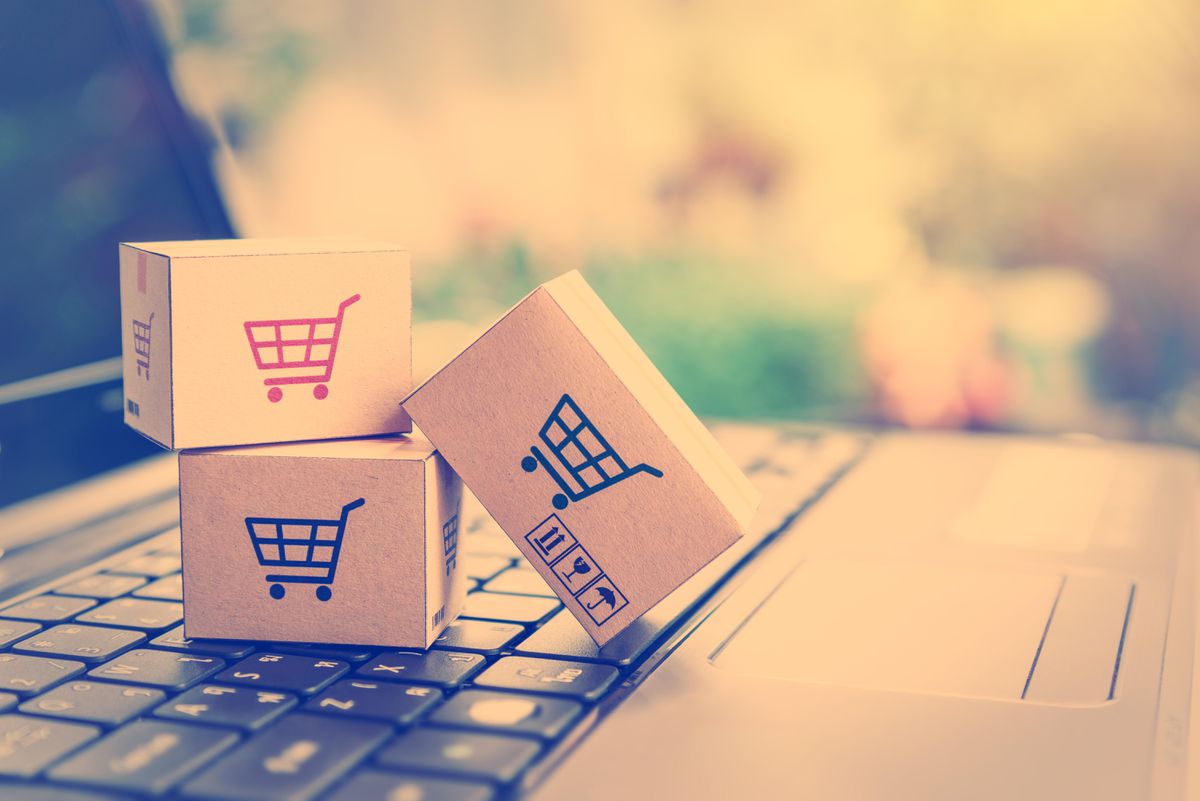 E-Commerce Solutions with Masterweb Stores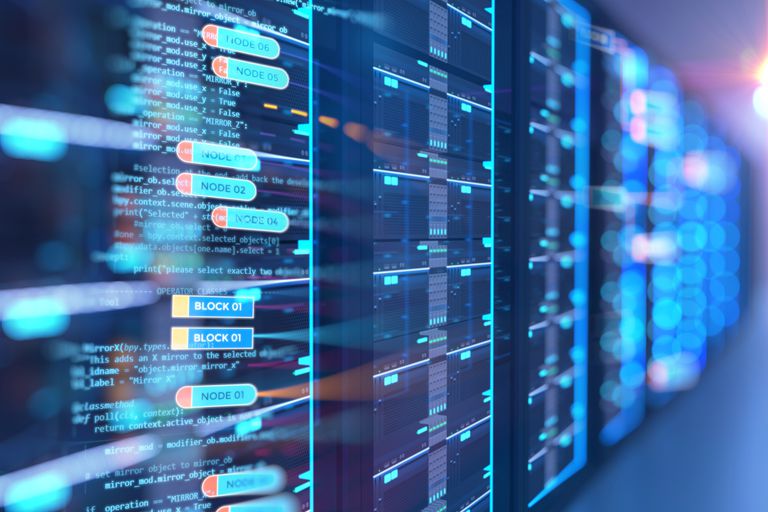 Web Hosting, Domain Name, SSL Certificate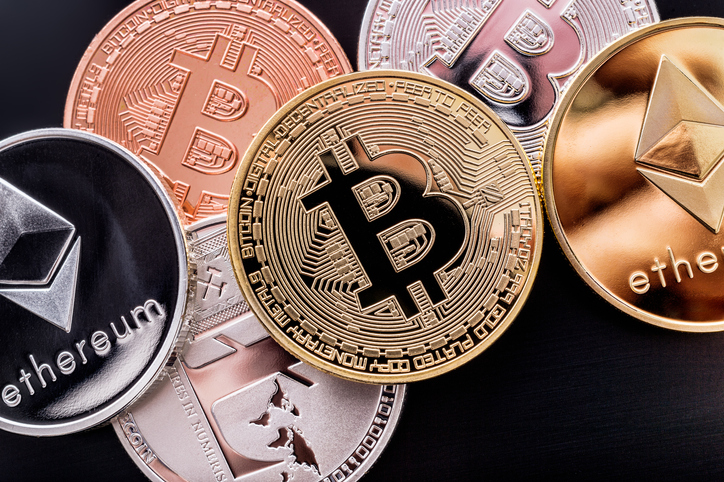 CryptoCurrency Exchange (Buying and Selling)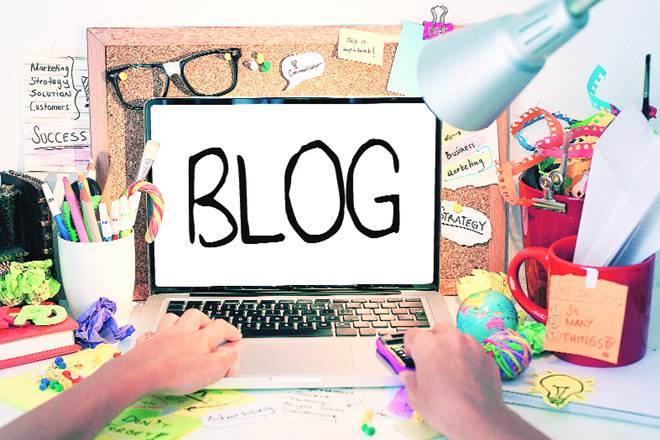 Blogging