About Us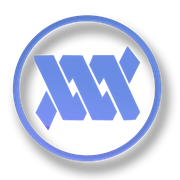 Masterweb Solutions is a Modern Website design firm that provides all in one solution to website design and development, digital marketing, branding, graphics, search engine optimization and consultations to businesses and individuals.
Masterweb Business Solutions operate from Lagos, but provide ICT solutions to clients all over Nigeria and the World. We offer extended services in other ICT fields, with staff and partners across several countries and time-zones.
We are a registered company operating in Lagos State of Nigeria with RC Number 1559060. We service clients in various sectors of the economy. You will find a list of our clients here. You can checkout their website and contact them to find out if they are happy with our services.
Our Mission is simple
To build platforms on which businesses could thrive
To connect businesses and individuals to the world
And to provide simple, easy to access, and affordable ICT services to businesses and Individuals
We have major clients in these locations, and beyond