We have Zero-Tolerance Policy for Fraud! If you need a website to perpetrate fraud, please do not contact us
We provide standard social media management for people and businesses. A lot of your potential fans and customers are on social media, and not only do you need to connect with them, you need to interact with them properly.
We offer packages as low as N5,000 per month for small businesses, and custom package for any specific need of an individual or a big business.
Please take a look at our packages and contact us immediately for the package you wish to purchase. Also take a look at the notes below the table. If this table is too tiny, just click on it to open fully.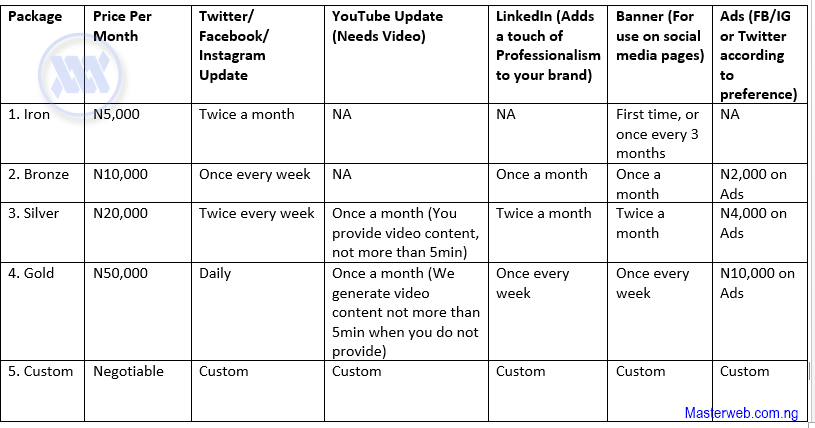 Download Table